An Amazing Day!
Thank you to everyone who participated - golfers, sponsors, volunteers. It was a bit chilly but spirits and comraderie were high - so much laughter and chance to get caught up.
Congratulations to the WINNERS!
1ST place - 10A with 62 (Phil Cousins, Renny Bidinot, Paul Brown, Mark Gaertner)
2nd place - 18B with 63 (Ross Gray, Ross McCabe, Dave Gardhouse, Peter Doner)
Tie for 3rd place - 1B and 17A
1B (Dave Pancer, David Sammut, Ron Graham) and 17A Sean McNeil, Frank Jurca and Sparky McNeil)
POWERPAK DRAW
For a foursome at Toronto Osprey Valley - Dante Di Censo
For a foursome at Woodington - John Williams
There was a putt-off between Brad and Chandler - Chandler taking home the new putter prize! Someone lost their putter cover so email boltonrotary@gmail.com if this is yours.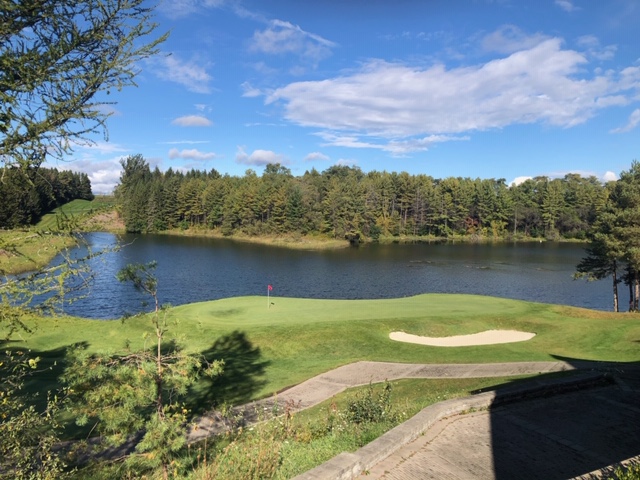 Powerpak includes 2 Draw tickets: 1st for a foursome at TPC Toronto Osprey Valley, 2nd for a foursome at Woodington Lake
_____________________________________
Covid protocols will be adhered to throughout the day including masks required in the building and pro shop. Proof of double vaccination will be required if you wish to eat or drink in the dining area.
______________________________________
"On Thursday, September 30 we will be honored to be on the sacred land of the First Nations Indigenous people. Bolton Rotary recently began a campaign with Water First to sponsor an Indigenous Youth Water Operations internship. Today, with matching grants, they have raised almost $50,000 toward this project." To donate go to boltonrotary.ca
inquiries boltonrotary@gmail.com